Being injured in a car accident can turn your life upside down. The mounting medical bills and phone calls from insurance adjusters seem never ending. Many accident victims are unable to work due to their injuries. If you are in the process of recovering from an injury sustained in a car accident, you should be able to focus on healing, not arguing with the insurance company about how large or small a settlement you deserve.
Hiring a lawyer can improve the chances of a successful car accident settlement or jury verdict if you end up having to file a lawsuit, and our top-rated legal staff also handles all of the heavy lifting that is required for a successful outcome. This allows you and your loved ones to focus on healing and getting your lives back on track. And if you hire Davis Law Group to represent you, you will never have to speak to an insurance adjuster again. Call Davis Law Group at 206-727-4000 for a complimentary case review today.
Important Steps To Take After A Car Accident In Washington State
The car accident insurance claims process is complex, but there are a few crucial steps you can take to protect yourself and preserve your legal rights after a crash:
Don't apologize or admit fault. Many accident victims complicate matters by apologizing to the other party, even if they didn't do anything wrong. It's important to avoid apologizing or doing anything that could be misconstrued as admitting fault for a collision, as the insurance company may attempt to use that against you later on.

Decline quick settlement offers. We've seen first-hand how insurance companies will attempt to settle claims quickly, even before an accident victim understands the true extent of their injuries or other damages that may result from a collision. Contact an attorney before you sign anything for the insurance company.

Focus on healing from your injuries. Medical evidence is crucial to any car accident injury claim, and it's important that you see a doctor as soon as you are able. Clear and timely medical records can help support your claim and limit the insurance company's defenses.
What Is My Car Accident Case Worth?
The financial compensation you are entitled to recover after being injured in a car accident is dependent upon the level of coverage both you and the at-fault party carry. The bottom line is that so long as there is ample policy coverage, a claim can be made for the following types of damages:
Medical Expenses. You are entitled to compensation for all medical costs related to the injuries you suffered in a Seattle automobile collision. This includes past and future medical care.
Non-economic Damages. Pain and suffering, loss of consortium, and emotional trauma are common forms of non-economic damages after an accident.
Lost Wages & Earnings. Compensation for wage loss is usually based on how much money you would have earned if you had not been injured.
At-Fault Driver's Insurance Coverage. Our legal team will investigate every possible avenue and source of recovery to ensure that you get what you deserve. If the at-fault driver was carrying a policy with low liability limits, we may be able to identify other sources of recovery.
Your Insurance Coverage. If you have Personal Injury Protection (PIP) or Uninsured/Underinsured Motorist (UM/UIM) coverage, your chances of being fairly compensated fully are much higher. Unfortunately, even your own insurance company is likely to put up a fight over these benefits.
Potential Litigation. Insurance companies want to avoid the risk of a jury awarding a large verdict to accident victims at all costs. Our experienced trial attorneys can help you get the best possible settlement.
When Is It Worth Hiring A Car Accident Attorney?
Most insurance claims can be settled without an attorney, particularly for accidents with minor injuries. However, insurance companies are notorious for being difficult to work with. For cases with high medical costs, or wage loss, or any other damages, the settlement process can be long and complex. A car accident attorney can add value to your case by handling the demand process, medical bill payment, etc.
Something to keep in mind, however, is that while an attorney may be able to recover a better settlement than you may have been able to on your own, there are fees associated with hiring a lawyer. Many law offices, including Davis Law Group, work on a contingency basis. In other words, fees are charged as a percentage of the successful settlement or jury verdict. If you believe the amount you would recover even after the deduction of attorney fees will be higher than what you could have recovered on your own, then it may be worth hiring an experienced car accident lawyer.
Speak With An Experienced Attorney Today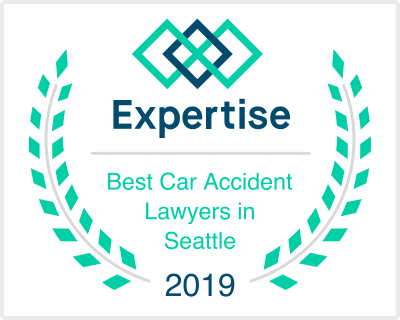 A majority of car accident victims don't fully understand their legal rights. At Davis Law Group, our legal team focuses on helping our clients understand the law, their own legal rights, and important aspects of the insurance claims process. Our award-winning lawyers are dedicated to helping you get the best possible result for your injury case.
Contact the award-winning team at Davis Law Group today to request a free legal consultation, via the contact form on this page or by calling our office in Seattle at (206) 727-4000.
Davis Law Group, PS
5
stars - based on
191
reviews
Davis Law Group, PS